How
started
Roll
the
Generosity?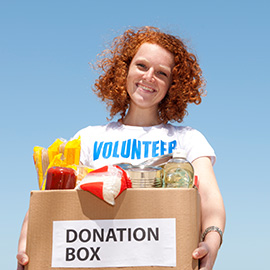 We started this group with family and friends; rollthegenerosity.org is part of our registered non-profit organization: "Manos Amigas Help Org". Either Manos Amigas Help or rollthegenerosity.org were founded with the same purpose, give a hand to those who are struggling. Manos Amigas Help was set-up in the year 2014 to work hand to hand with a non-profit organization in Mexico, to be more precise, in Santa Ana Amatlán in the state of Michoacán, organization that is being helping people since year 2001. - Más info (For the moment the information is Spanish only)
Rollthegenerosity.org started with the intention to donate used bikes to kids who don't have one to exercise and have fun, especially in the community of Albuquerque, NM, but doing some research we found out that in the all state of New Mexico there are MANY people in need and of course, kids without a bike, and we think we can do a bit more to help.
We realized that our resources are very limited to give bikes to all the kids who don't have one, but at the same time we found out that there are many people who would love to give a hand to the people in need but they don't know how to help. Well, looks like we need to start working as a team, finding the real people in need and the right people who want to "Roll the Generosity".
And of course if there are people in need in US, there are people in need in México. And I'm mentioning this because people like to help in different ways and they choose to do it in different places, in the close country of México, just to mention one. That is the case of a pastor friend who, for years, is being helping people in the close city of Ciudad Juárez. We are pretty sure there is a lot more people in need in this city at the north of the Mexican border. This could be another option if you choose to help those families.
When we decided to do something for other kids, there were though days for the family, we recently had lost the youngest of my children, David José. David was attending to a University of Art in Albuquerque, he had passion and great talent to draw and paint. He also had a part time job where he worked a few hours over the week, and full time during vacations. David managed to save money to partially pay the expensive University tuition. By the time he passed he had some savings, money that I didn't wanted to touch even I was struggling in debts for several months. For over a year I didn't know what to do with that money. Talking with my two kids and their mom, we all agreed to use David's money to help others in my son's memory, thinking he would be happy to do that since in life he showed generosity to others.
When David was in High School, he managed to pay for the meal of friends when they didn't have money to eat. David never mentioned but I found out when I noticed that, the money I deposited for his meals direct to the cafeteria account, run out quicker than planned; when I asked him how could he spent the money since was just to pay in the cafeteria, David responded that he paid for meals to friends who didn't had money for their meals. He did that several times even though sometimes he found himself without money for his own meals, and when that happened, he just didn't eat at school.
David did the same when he was attending to SUVA (Southwest University Visual Arts), but in those days he used his debit card; I noticed a few overdrafts in his account since he kept most of the money in his savings account. Checking the statement of his account, which was linked to my account since he was a minor, I saw those charges in a few fast food restaurants for double the amount of what he use to spend for his self each time. I asked him again and the answer was the same, sometimes one or another of his classmates didn't have money for their lunch, and David pay for them. That was mijo David, showing us how to Roll the Generosity.